Bridal Gown
Who said shopping for a bridal dress had to be stressful? At Judi's Bridal and Wedding World …
Bridesmaid Dresses
We know at Judi's Bridal and Wedding Shop that a bridesmaid's job is to help the bride on her special day …
Flower Girl Gowns
Nothing is cuter than watching a flower girl beam down the aisle at a wedding. We know the day is special for everyone …
Grad Gowns
Whether you are the grad or are the accompanying date you want your dress to be perfect for the graduation occasion …
Mom of the Bride & Grooms
We know that as the mother of the bride, you want to look your best when all eyes will be on you and your daughter …
Jewelry, Veils & Hair Pieces
We have everything you need to complete your event look. Sparkle, sparkle, sparkle …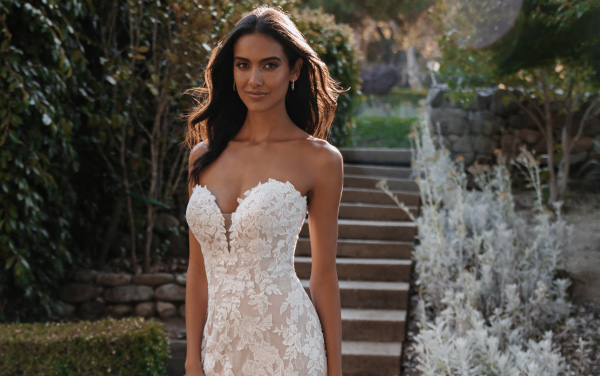 Who said shopping for a bridal dress had to be stressful? At Judi's Bridal and Wedding World in Moose Jaw, we make your experience fun and exciting. We provide fittings and custom orders for all of our attire. Working one-on-one with you to ensure you look and feel your best.
We have a selection of wedding gowns in traditional whites. Ivory, champagne, gold, antique as well as pale pink. We have something to suit everyone's style and taste. From simple to elaborate designs including strapless, sleeveless, short sleeve, and mid-sleeve gowns. Intricate lace-up, button or zipper closures, tiered, ruffled layers are a few options. We have gowns with a long or short train or no train. We carry mermaid, fit and flare, drop waist, sheath, and A-line. One of our featured designers is Allure Bridals. They are known for designs that blend rich fabrics with comfort. Satin and lace with decadent beading and detailing. Feel and look your best. Casablanca Bridal is always up on what's trending, from romantic and feminine to more modern. These are just two of the brands we have in stock.
Stunning collection of endless styles & colors – Come find your dream gown today – appointments are recommended but walk-ins are always welcome yet subject to availability.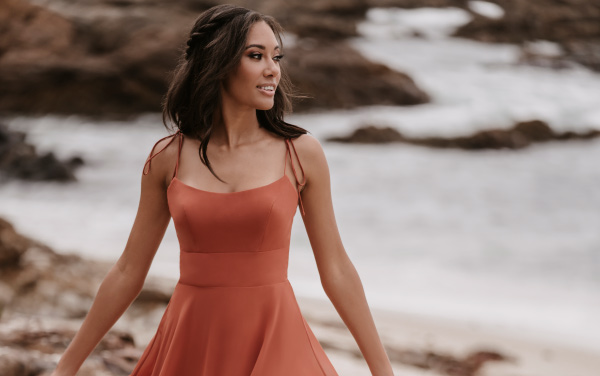 We know at Judi's Bridal and Wedding Shop that a bridesmaid's job is to help the bride on her special day. You want to look your best and fit in with the theme and inspiration for the wedding. Our bridal store in Moose Jaw has an endless variety of bridesmaids' dresses – with so many styles, colors and beautiful fabrics to choose from. Create the perfect look for your bridesmaids.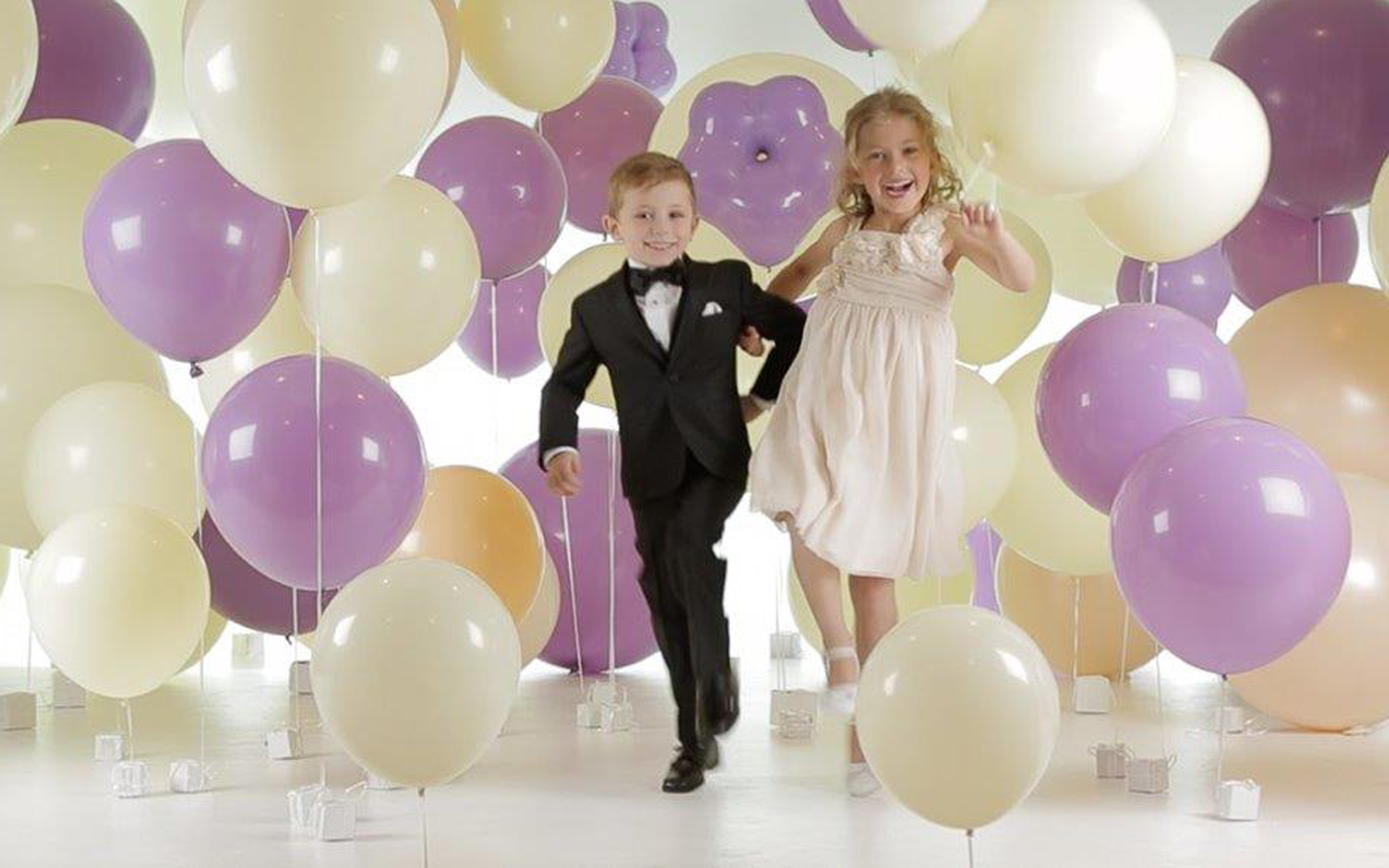 Nothing is cuter than watching a flower girl beam down the aisle at a wedding. We know the day is special for everyone. That is why we carry flower girl gowns for your favorite little lady. We have dresses in traditional white as well as other colours to match or complement the bride's dress. We have styles that include ruffles, ribbons, cap sleeves, flowers, and much more.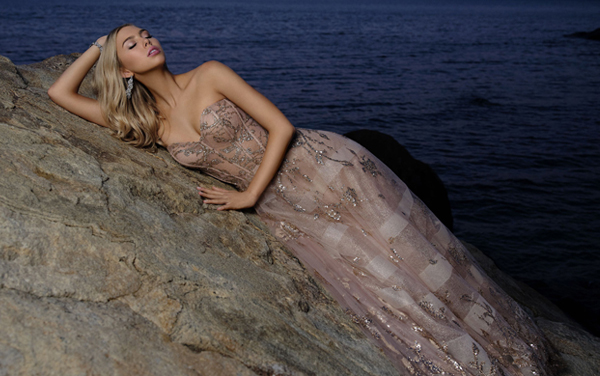 Whether you are the grad or are the accompanying date. You want your dress to be perfect for the graduation occasion. We know how to make those Instagrammable moments come alive! We have dresses as diverse as you are. Whether you're looking for a knee or floor-length gown. Strapless, sleeveless, fitted, or ballerina skirts. Simple elegance or elaborate beading and lace detail. Judi's has the dress for you. Come and shop with us for a look that you won't find anywhere else. We will make magical moments. Come find your dream gown today – appointments are recommended but walk-ins are always welcome yet subject to availability.
Mom of the Bride & Grooms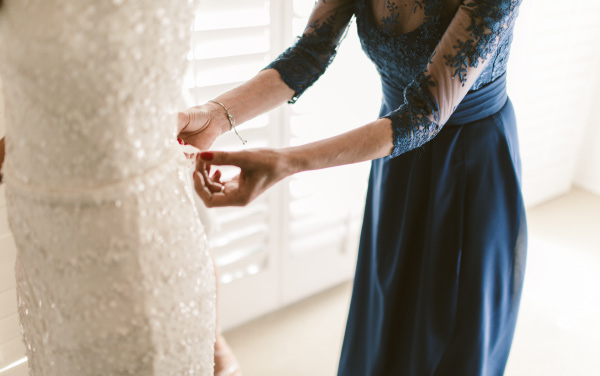 We know that as the mother of the bride & groom, you want to look your best when all eyes will be on you and the happy couple. We can find a dress that suits the style of the wedding and makes you feel beautiful. Judi's Wedding World has a selection of versatile special occasion gowns. Ranging from simple knee-length styles that feature a matching shawl or jacket. Perhaps flowing gowns that will make you feel special? We also have dresses for special occasions and corporate events. We know that every woman wants to look her best. We carry dresses that are flattering for every size and age.
Jewelry, Veils & Hair Pieces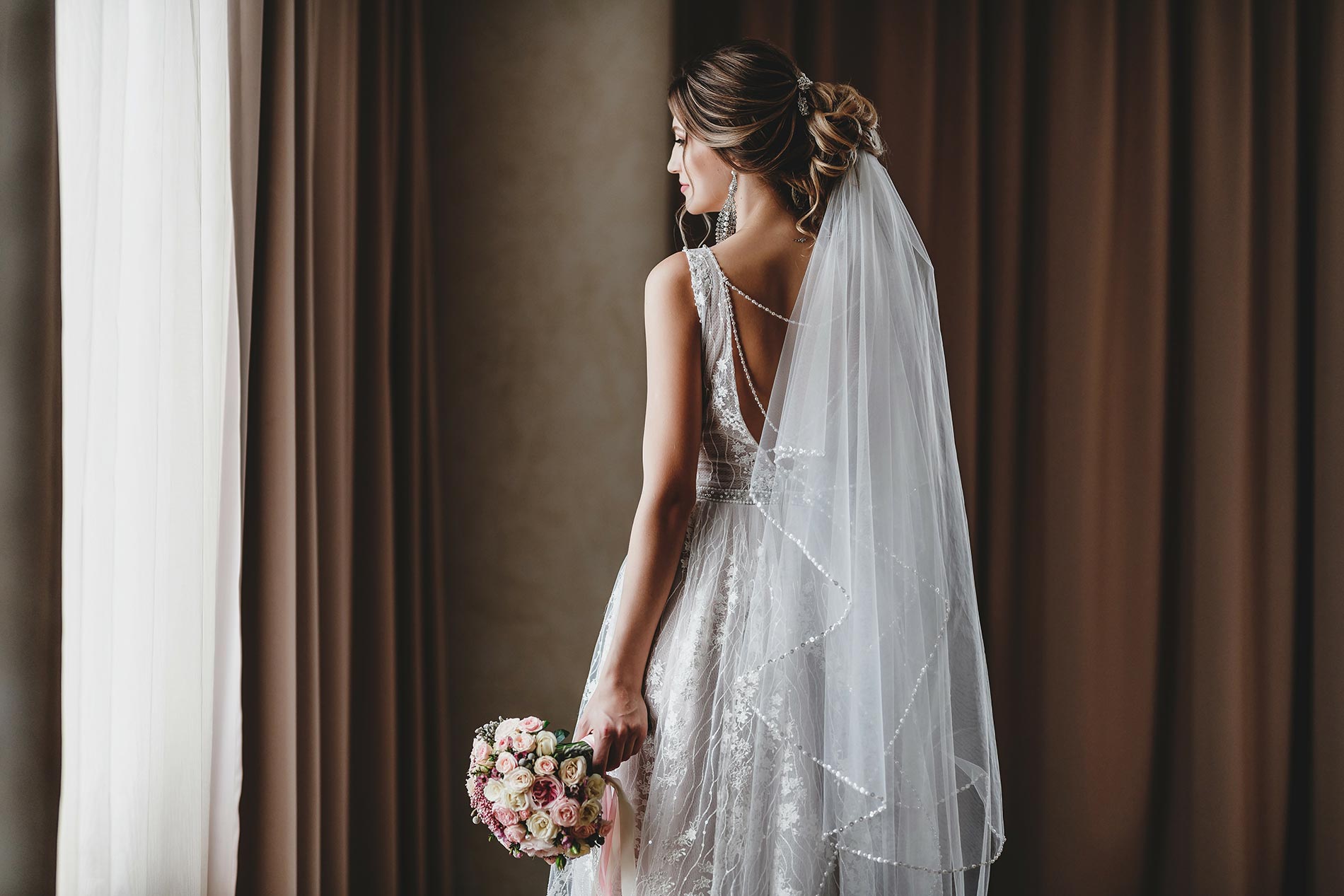 We have everything you need to complete your event look. Sparkle, sparkle, sparkle. Accessorizing can be the most fun part of getting ready for that special event or your wedding. We have everything that you will need to feel complete! From wedding dress veils and tiaras to garters, statement necklaces to earrings. Hairpieces, including hair combs and embellished bobby pins. We also carry clutches, gloves, and shawls.